NURSE CHEUNG
Nurse Cheung was founded by Jennifer Cheung to provide an online platform for healthcare professionals and healthcare professionals to connect, learn, and grow in their nursing careers. Topics range from Anatomy and Physiology, ATI TEAS, Fundamentals of Nursing, Pharmacology, Medical Surgical Concepts, Graduate Nurse Mentorship, Transition to Practice, Certification Reviews, and more.
JENNIFER CHEUNG
Jennifer Cheung MSN, RN, CCRN, is a Leading Critical Care Educator and has been providing education in critical care for over 12 years. She also specializes in pre-nursing studies, nursing school concepts, graduate nurse mentorship, and certification reviews.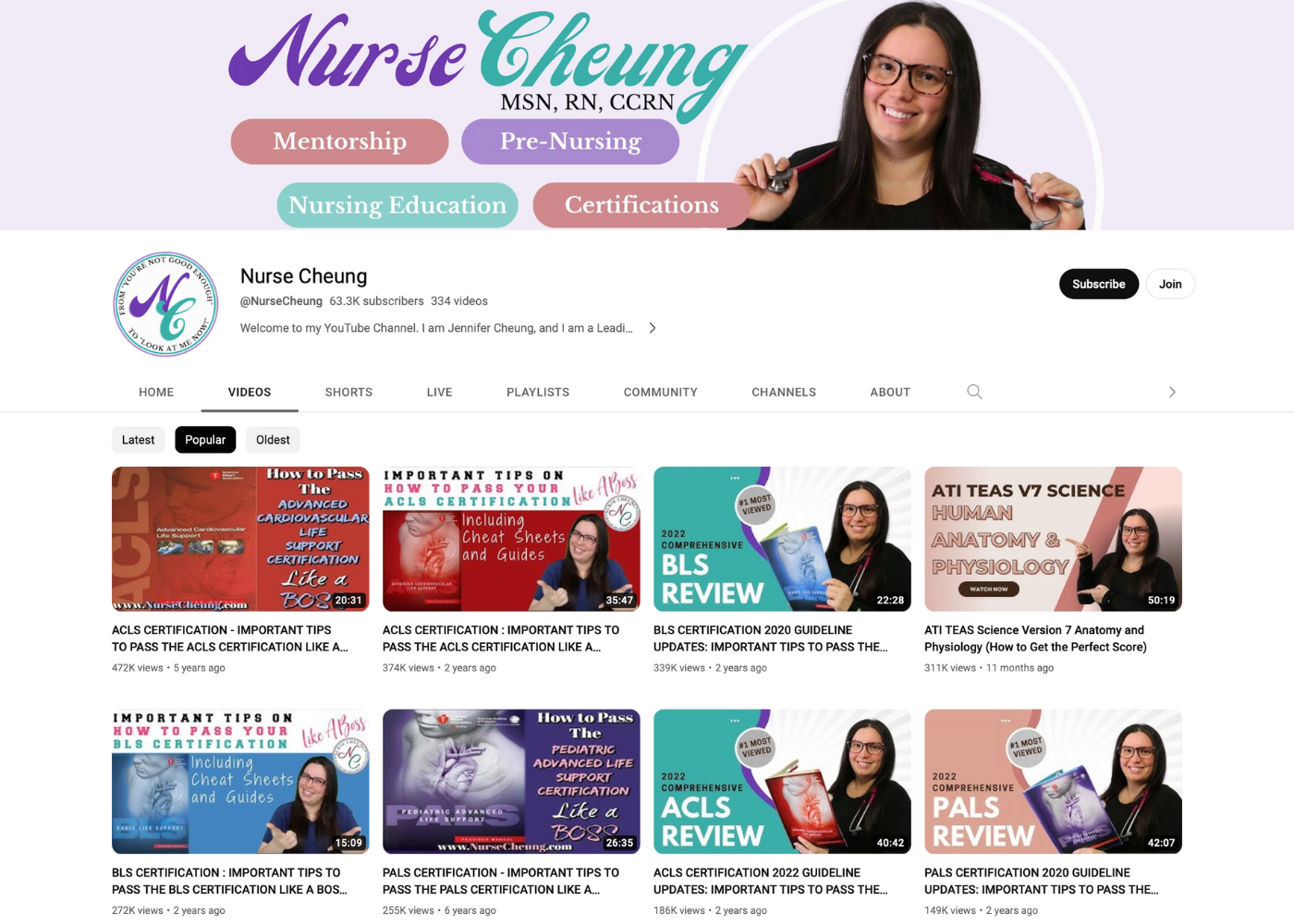 YOUTUBE
Here you will find informative and engaging content on various nursing topics, including certification reviews, pre-nursing studies, nursing school topics, clinical skills demonstrations, and career advice. Our ultimate goal is to empower and inspire nurses to achieve their full potential and positively impact their patients' lives.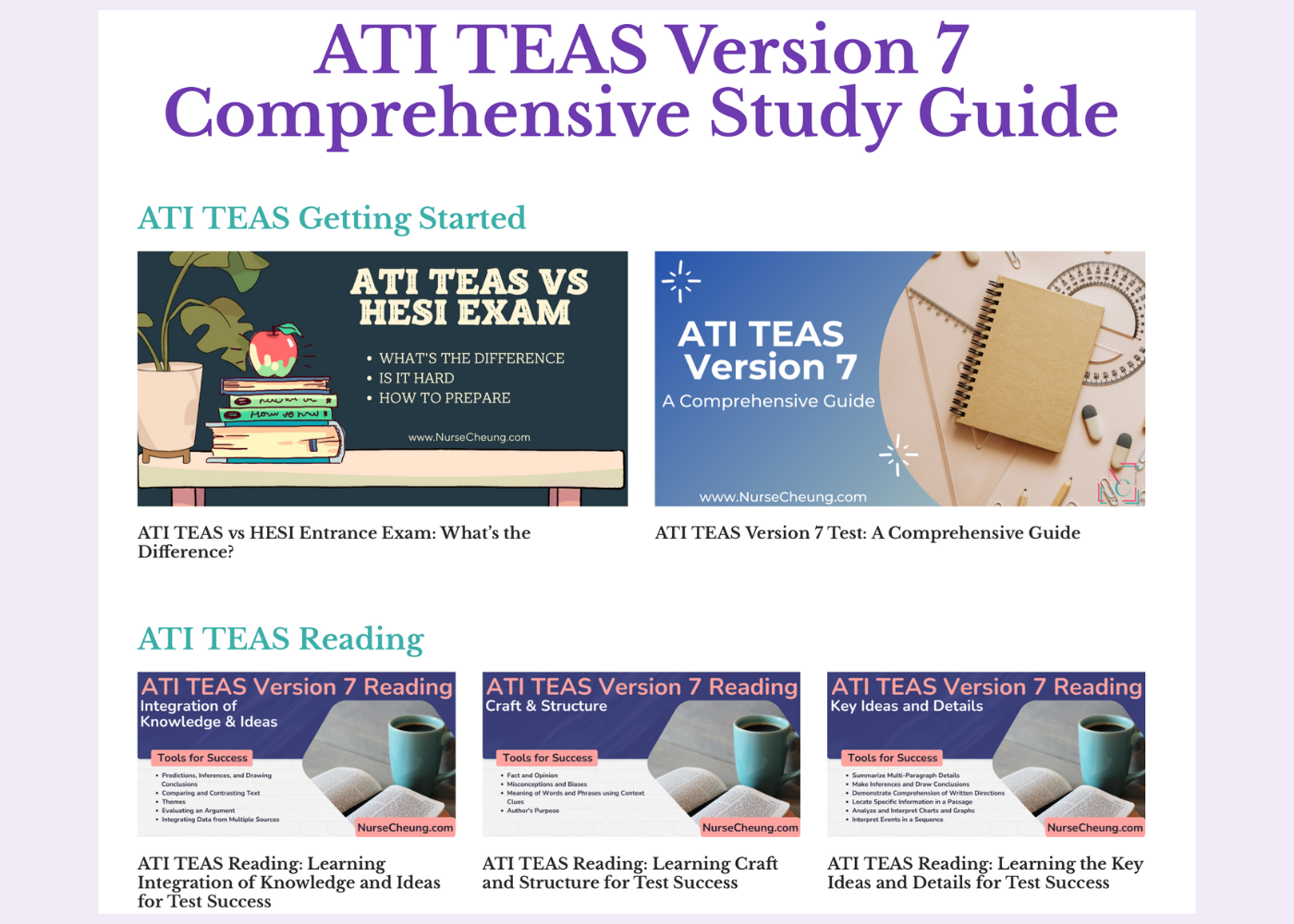 NURSECHEUNG.COM
NurseCheung.com covers topics on (1) Pre-Nursing School Education such as placement examinations, researching potential nursing schools, and nursing school applications (2) Nursing School Education such as fundamental course education, and clinical education, (3) Graduate Nursing Education such as preparing for the workforce, information Nursing School didn't teach you, and certification preparation, (4) Critical Care Nursing Information/Education such as product reviews, healthy nursing, and specialty licensing. There are so many opportunities to grow and learn within the nursing profession and it is our passion to help nurture Nurses and their journey.