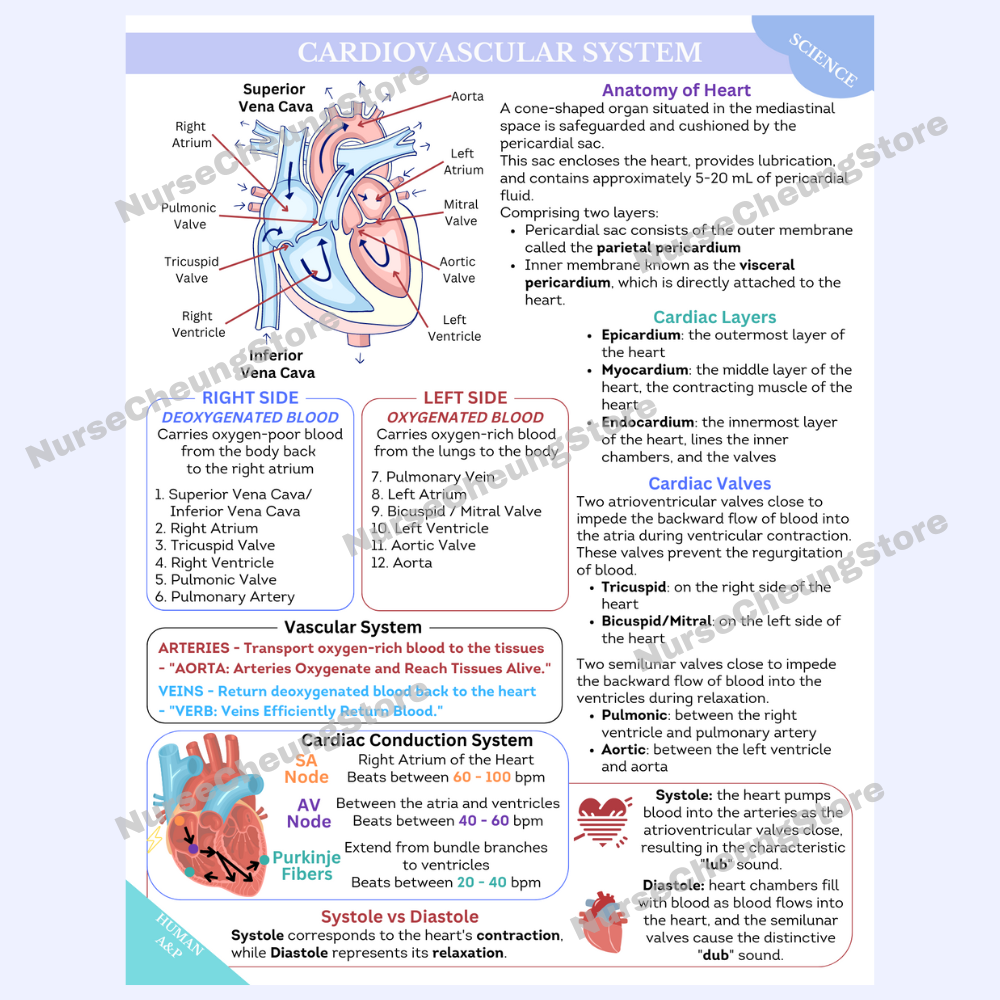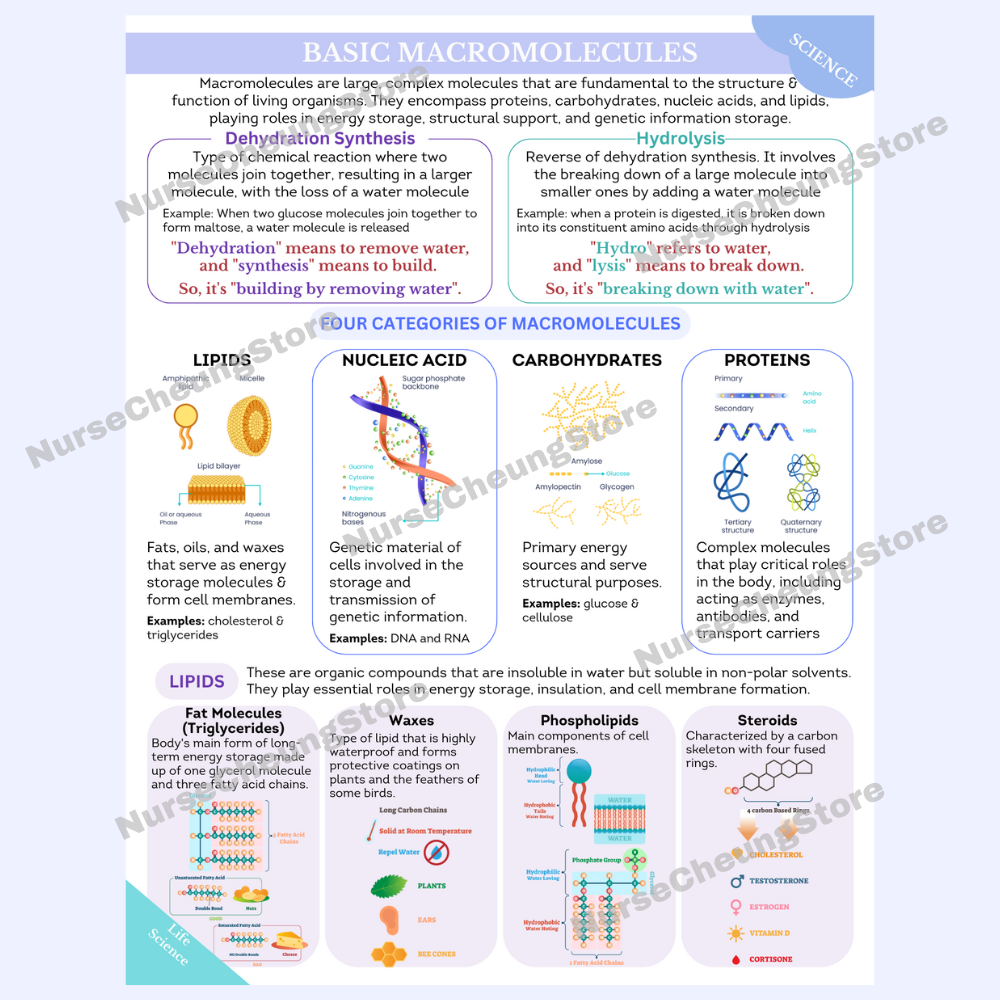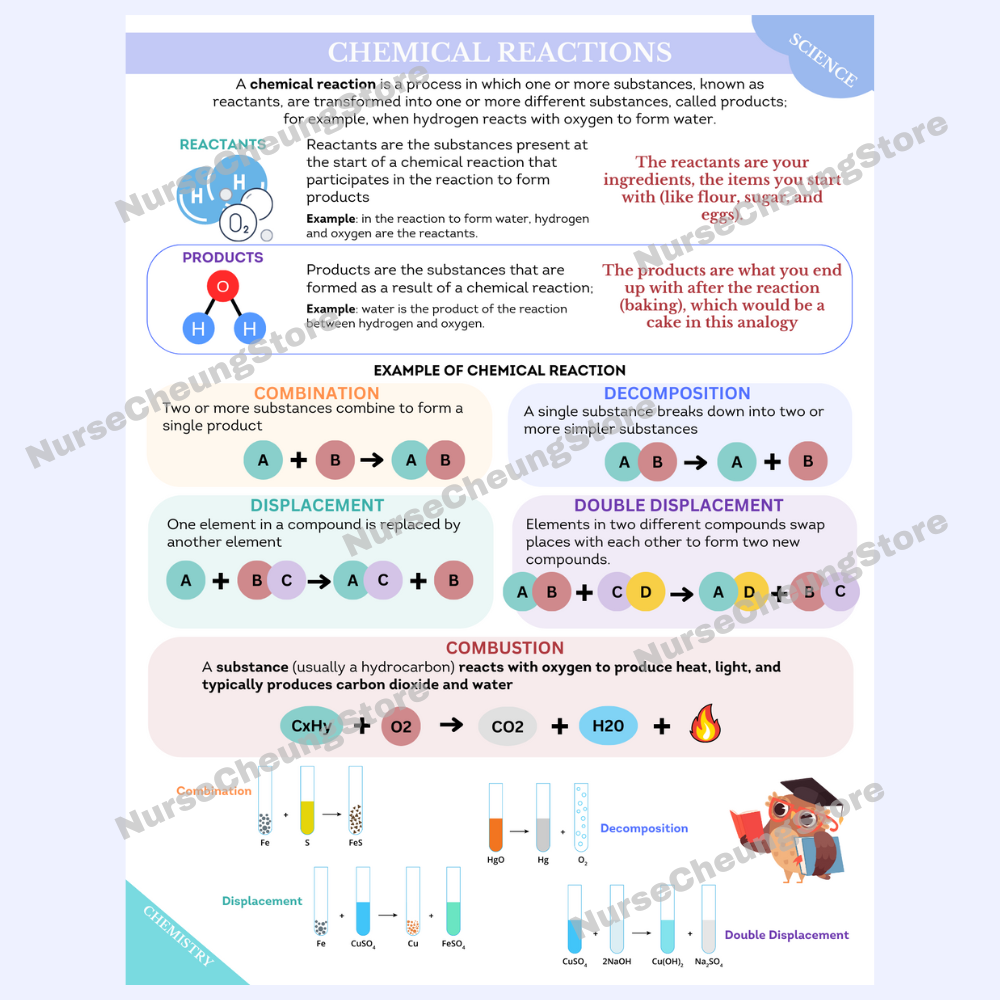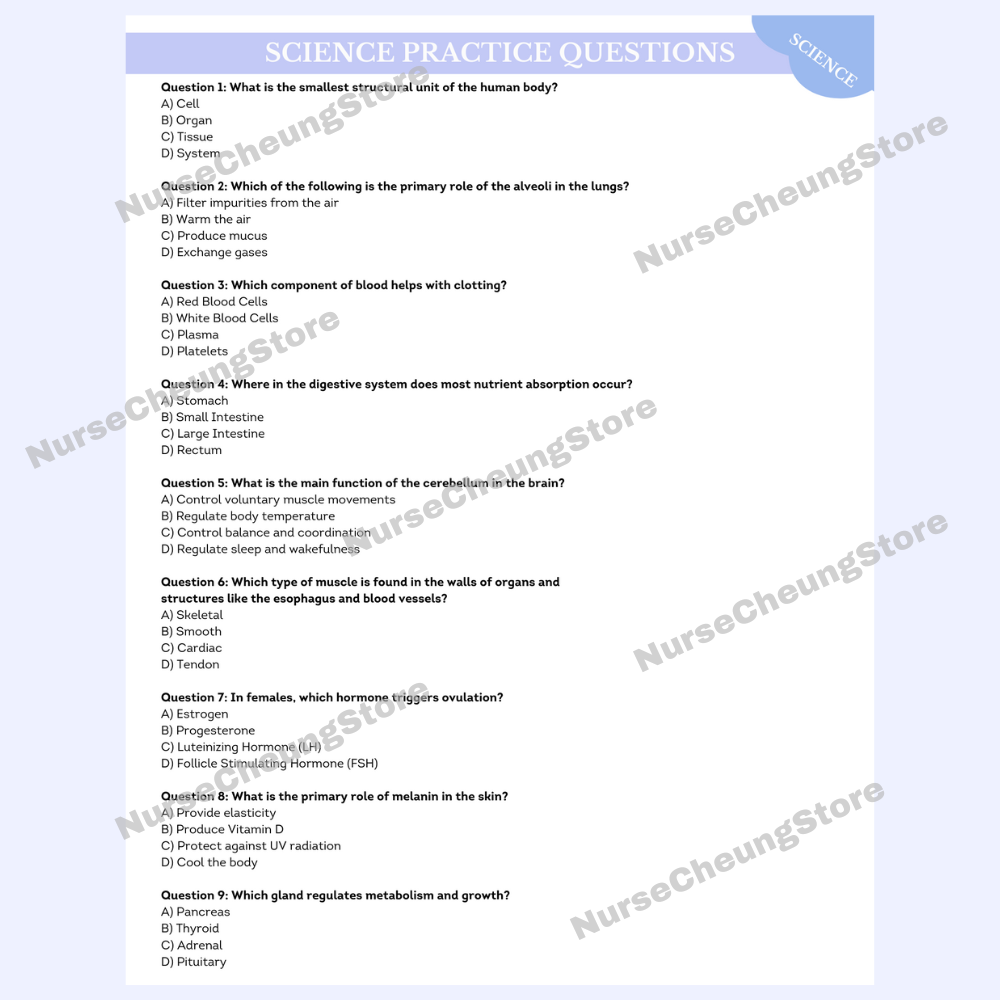 ATI TEAS 7 Science Comprehensive Study Guide by NurseCheung - In-depth Review with 50 Practice Questions (DIGITAL DOWNLOAD)
---
Prepare confidently for the ATI TEAS V7 Science section with NurseCheung's dedicated study guide. Spanning an extensive 66 pages, this guide meticulously covers all topics of the ATI TEAS Science, which includes Human Anatomy & Physiology, Life & Physical Sciences, Chemistry, and Scientific Reasoning. Accompanied by vivid pictures, easy-to-remember mnemonics, and practical examples, this guide ensures a holistic understanding. Tailored for pre-nursing and healthcare students aspiring for top college programs, it combines the academic expertise and field insights of Nurse Cheung, a Master's Degree Nursing Educator in active practice.
Why Choose Our Guide?
🌟Expertly Curated Content: Crafted by Nurse Cheung, a seasoned Nursing Educator with a Master's Degree, ensuring that the content is both academically rigorous and grounded in real-world nursing experience.
🌟Comprehensive Coverage: 66 in-depth pages encompassing all crucial topics from the ATI TEAS Science. Incorporation of vivid images, mnemonic devices, and practical examples ensures a multi-faceted approach to learning.
🌟Practice Makes Perfect: Comes equipped with 50 practice questions, designed meticulously based on the actual ATI TEAS outline. Provides an opportunity to test knowledge and prepare for the kind of questions you'll encounter on the exam.
🌟Digital Convenience: As a digital download, the guide offers immediate access upon purchase, letting you begin your studies without delay.
🌟Value for Money: Priced at just $30, it offers a wealth of information and preparation material at a fraction of the cost of other resources. Considering the quality and breadth of content, it's a worthwhile investment for your academic and career trajectory.
🌟Targeted Preparation: Aimed specifically at pre-nursing and healthcare students, ensuring that the content is tailored to those seeking to excel in their college programs. Offers not just theoretical knowledge, but also actionable insights and tips that can make the difference between a good score and a great one.
🌟Feedback and Continuous Learning: The practice test results can offer feedback on areas where you might need further revision or focus. Allows for self-paced learning, ensuring you can spend more time on areas where you need extra help.
Elevate your TEAS prep and walk into the examination room with confidence. When you combine your dedication with our expertise, success is just around the corner. #NurseCheung #TEASV7 #NursingExam


Digital Download Information:
Once purchased, a download link will be sent to your registered email.
Please note, this is a digital product. No physical item will be shipped.
Make sure to save your download. Due to its digital nature, no refunds will be possible once the product is downloaded.
Compatible with most devices. Ensure your device supports PDF format.

*For Personal Use Only: Sharing, distributing, & reselling is forbidden*