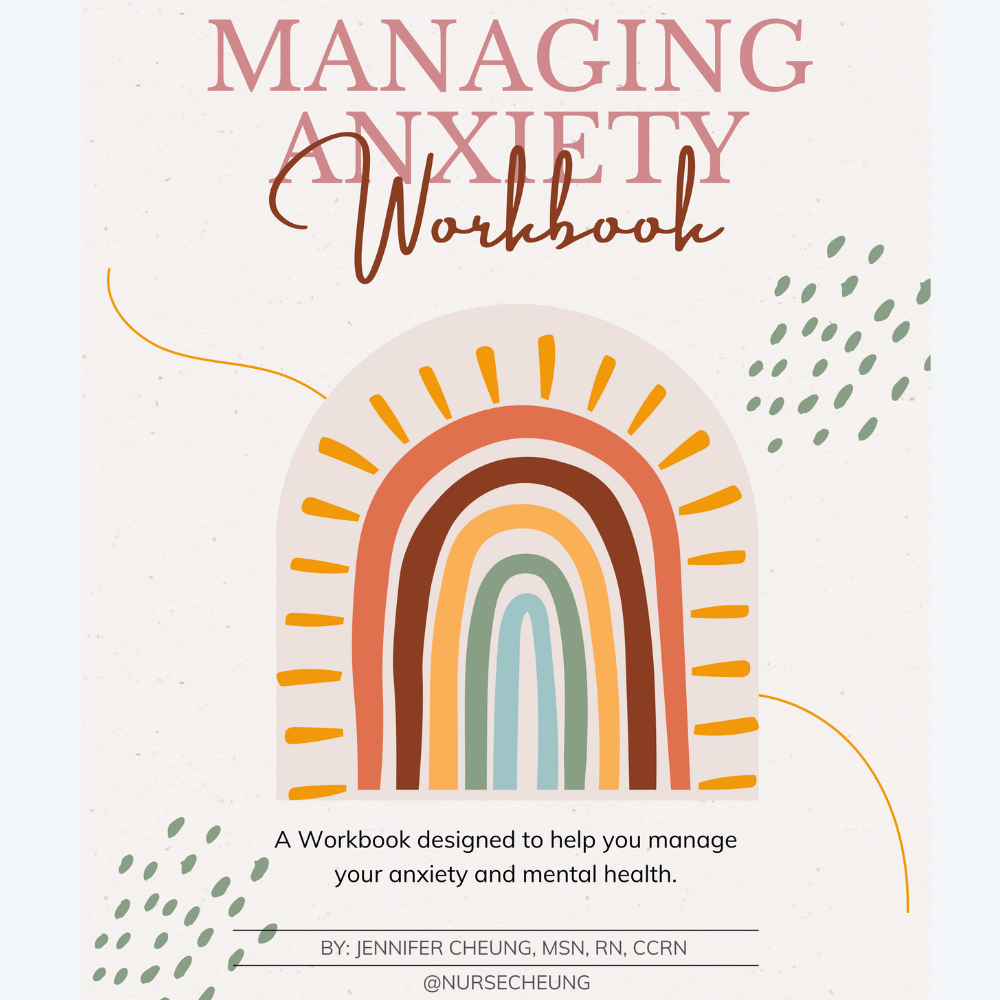 Managing Anxiety Workbook by NurseCheung: A 30-Page Comprehensive Guide to Understand & Overcome Anxiety (DIGITAL DOWNLOAD)
---
Navigate the challenges of anxiety with the 'Managing Anxiety Workbook' by NurseCheung. This 30-page digital workbook offers you an intricate understanding of anxiety, identifying its triggers, levels, and the ensuing anxiety trajectory cascade. Dive deep into effective techniques like mindfulness practices, cognitive behavioral therapy, exercises to relieve tension, thought challenging, and crafting a crisis safety plan. Tailored especially for women navigating stress and overwhelm, this resource has been meticulously curated by Nurse Cheung, a practicing Registered Nurse with 13 years of experience in mental health spaces.
Digital Download Information:
Once purchased, a download link will be sent to your registered email.
Please note, this is a digital product. No physical item will be shipped.
Make sure to save your download. Due to its digital nature, no refunds will be possible once the product is downloaded.
Compatible with most devices. Ensure your device supports PDF format.

*For Personal Use Only: Sharing, distributing, & reselling is forbidden*